Specjalista
Posty: 121
Rejestracja: 18 lis 2019, 12:34
Lokalizacja: Sopot, Stockholm
Kontakt:
Bose Spatial Dispersion is for 2 channels that are divided into 3 and for higher frequencies is used in this hardware surround solutions
Bose has been working with hardware surround solutions for a long time
http://noaudiophile.com/Bose_901/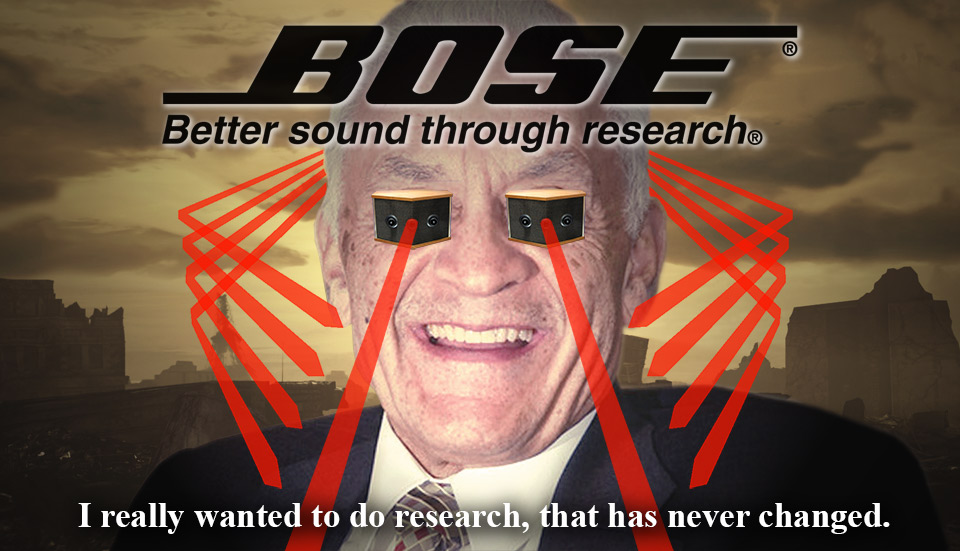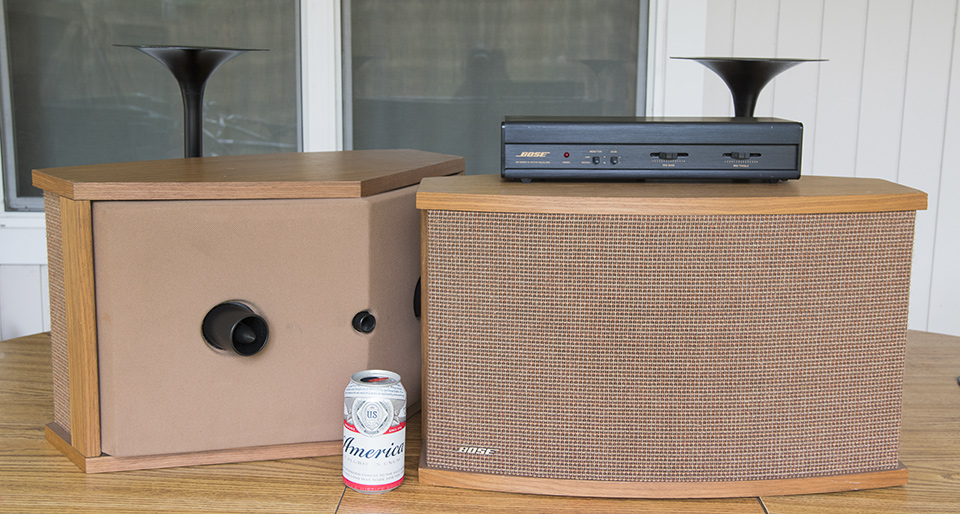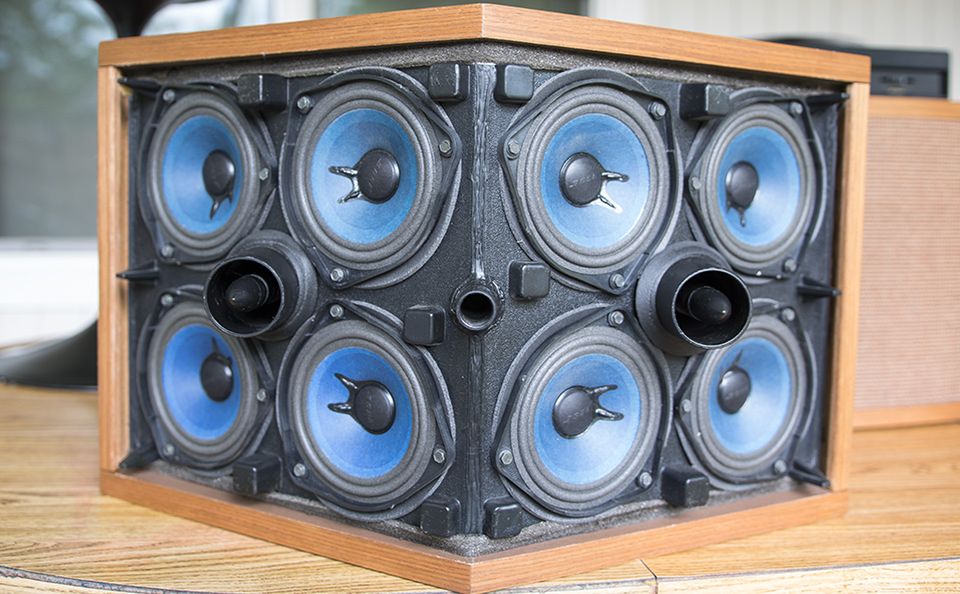 We used the Bose L1 Compact system as a stage soundbar
https://www.bose.com/en_us/products/spe ... 8_black_us
Acoustic Performance: Generous coverage — C-shaped line array, featuring 8 articulated 2" neodymium drivers; 180-degree horizontal coverage with wide vertical dispersion, allowing your audience to hear clearly whether they are seated or standing, even off to the extreme sides in small to medium venues.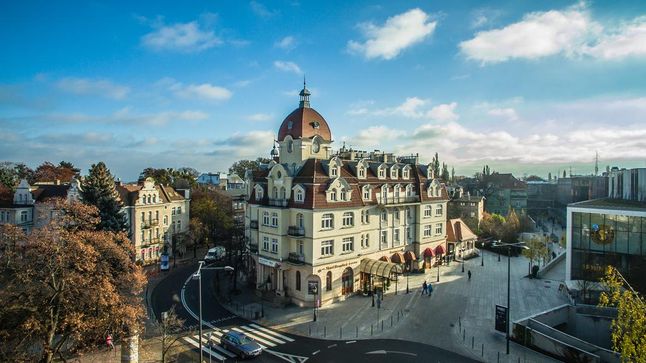 At the Rezydent hotel in Sopot we have tested music playback in a large room with very difficult acoustics
The PA set that serves the artists and a simple laptop allowed to play Music of the World from Polish Radio 3 broadcasts on the Internet. Processing into analog signal for the stage set was in a laptop with Windows 10 and AIMP, which was optimally configured to work with 192kHz / 32 bit oversampling.
The chinch inputs (RCA, phono) are easily accessible. It is a very practical solution that provides good sound for music played in rooms with difficult acoustics.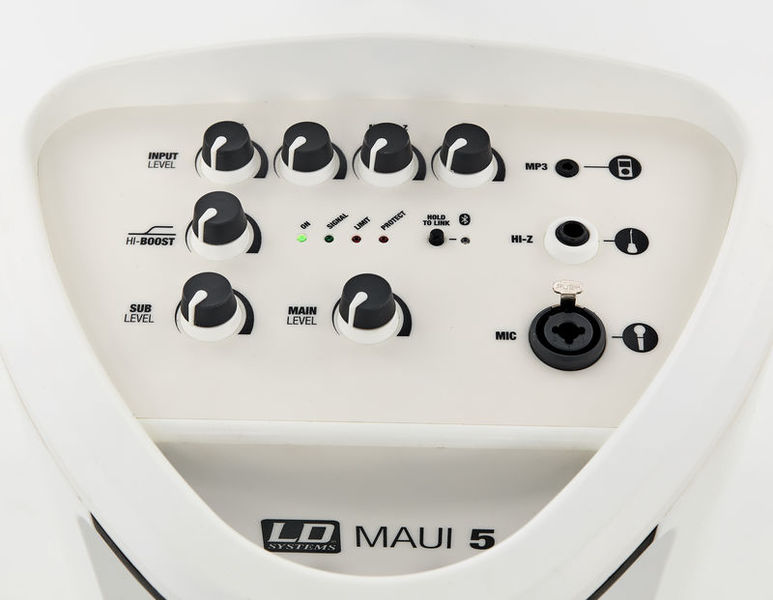 Cheap copies of L1 are now available for around half a thousand Euro
https://www.thomann.de/gb/ld_systems_ma ... 9&reload=1
---
Specjalista
Posty: 121
Rejestracja: 18 lis 2019, 12:34
Lokalizacja: Sopot, Stockholm
Kontakt:
It is important to faithfully reproduce the music from vinyl
Interesting possibilities are offered by Burmester 175 from Germany
https://www.burmester.de/en/Turntable/175
https://www.burmester.de/media/89/a3/ce ... er-lr2.pdf

The 175 is designed as a turnkey table, which Burmester calls an "active" turntable, which means it has a built-in phono stage. At the outset, in early prototype form, that inserted phono stage was a Model 100. The one in the production model is more of a distillation of what's best on a Model 100 for the typical user. This means the very small signals from the pick-up to be gently amplified after the shortest possible path. We're talking a little less than 30cm from cartridge tag to phono stage. This phono stage contains all 'the good bits' from the Model 100 (i.e., almost everything except the on-board MM phono circuit, A-D converter, and the VU meter) and these have been optimised for use inside the 175 and allow external voltage values at a superior level. If you decide to move away from the supplied cartridge, the phono stage is designed for moving coil only and is adjustable for load (this is one of the few immediately visible changes to the production model from the prototype shown at Munich '17 – the phono stage controls were on the front panel and arenow moved to the rear of the deck).
Faithfully reproduced music can be saved in wav with 48kHz studio sampling. GoldVawe from Canada can be used for this.
https://www.goldwave.com/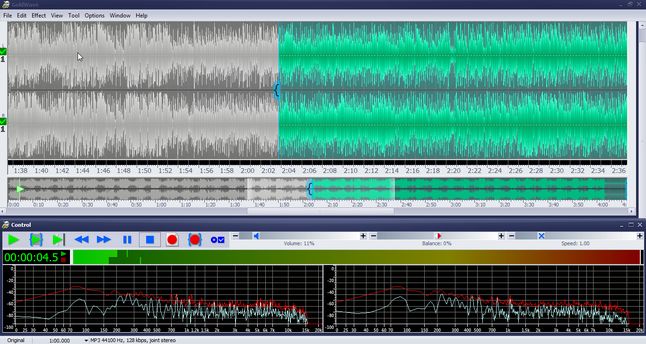 Digital Audio Editing Software

Record • Restore • Convert • Analyze

For over 25 years we have strived to design and refine audio editing software that is intuitive, reliable, and affordable. We created GoldWave to do everything from recording and editing to sophisticated audio processing, restoration, enhancements, analysis, and conversions. GoldWave's convenient, all-in-one design even features full keyboard accessibility, foot pedal support for playback, cool visuals, and much more. Get started today by downloading the fully functional evaluation version and turn your PC or mobile device into a recording studio at your finger tips!

Windows version now includes multiple languages: English • German (Deutsch) • Spanish (Español) • French (Français) • Chinese & more!
Audiophile Music Server
http://soundpc.art.pl/eu/
for owners of both - attractive vinyl records and CDs as well as good equipment to listen to music
It also allows any compression to FLAC format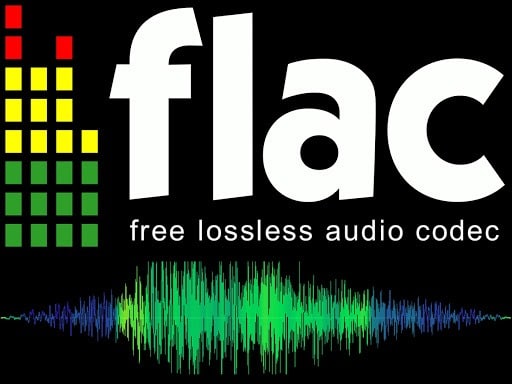 Free Lossless Audio Codec

is an audio coding format for lossless compression of digital audio, developed by the Xiph.Org Foundation, and is also the name of the free software project producing the FLAC tools, the reference software package that includes a codec implementation. Digital audio compressed by FLAC's algorithm can typically be reduced to between 50 and 70 percent of its original size[4] and decompress to an identical copy of the original audio data.

https://en.wikipedia.org/wiki/FLAC
or in m4a with Advanced Audio Coding 48 kHz max.192 kbps
Advanced Audio Coding

(AAC) is an audio coding standard for lossy digital audio compression. Designed to be the successor of the MP3 format, AAC generally achieved higher sound quality than 20th century MP3 encoders at the same bit rate

https://en.wikipedia.org/wiki/Advanced_Audio_Coding
Perhaps the program from Germany is also useful
mp3DirectCut
Fast MP3 and AAC cutter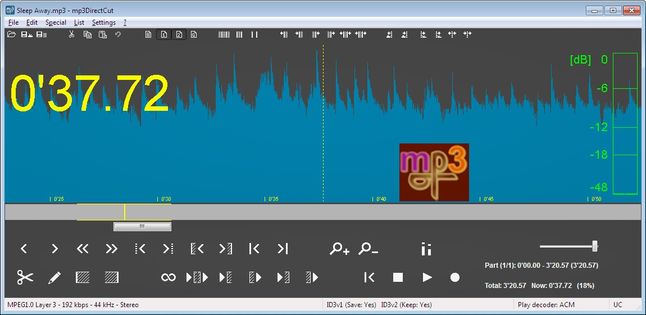 Cut and edit MP3 and AAC fast and easily https://mpesch3.de/

mp3DirectCut is a fast and extensive audio editor for encoded MP3 and AAC. Without re-encoding directly cut, crop, split and join your tracks, create fades on MP3 and much more. Direct lossless editing saves encoding time and preserves the audio quality of encoded tracks. The built in recorder creates MP3 on the fly. With Cue sheets, Pause detection or Auto cue you can easily divide long files.
---
---